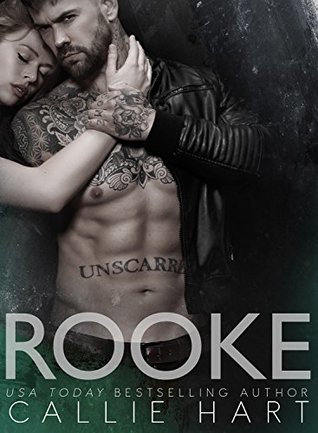 Watchmaker. Car thief. Heartbreaker extraordinaire.
Rooke Blackheath has spent enough time in juvie to know that he really doesn't want to go to jail. The food sucks, the clothes itch, and there are absolutely no women in sight. Well…none he wants to fuck, anyway.
He should probably stop boosting cars, but the money is stellar and the high is out of this world. And why should he turn his back on something that sets his soul on fire anyway?
The answer to that question comes in an unexpected form: a petite five-foot-three firecracker named Sasha who refuses to give him the time of day no matter how thick he lays on the charm.
Rooke's not easily deterred, though. Just like the watches he builds from scratch, Rooke knows all too well how women tick. Women are a game to him. A game he always wins.
Sasha doesn't stand a chance.
***
Sasha Cross's life has been permanently derailed since her son died five years ago. You wouldn't know it to look at her, of course. She has a great job, a beautiful house, and caring friends. Every week, she hosts a book club featuring the sexiest, most romantic stories on the planet, and every week she falls for a new fictional knight in shining armor.
Fictional men are perfect, though. They don't hurt you. They don't break your heart. They don't cheat on you after your child dies, and they rarely ever leave the toilet seat up.
When Rooke Blackheath shows up at Sasha's workplace, it's clear he's nothing like the men who grace the pages of Sasha's favorite books. Dangerous, arrogant, sharp-tongued and sarcastic, Rooke's not the kind of guy she needs in her life. Not to mention the fact that he's eleven years her junior.
They don't live in different worlds. As far as Sasha is concerned, Rooke lives in a different galaxy altogether. She'd like to keep it that way, but fate appears to have other plans.
When Cinderella lost her shoe, Prince Charming showed up at her door.
When Sasha Cross loses her book, an entirely different kind of rogue comes a-knocking.
3.5 STARS
If you are looking for a book with the hottest alpha male you can imagine – this is it.  Rooke is the quintessential alpha male.  He swoops into the broken and sad Sasha's life like a hurricane when he shows up at her book club.  He is exactly what she needs to heal her broken soul.  Even though they are both damaged, they complement each other perfectly, he helps her to live again and she makes him want to give up the life of thievery.  He is there for everything that happens in her life, and boy, do a lot of things happen to her!
This is the first book I have read by Callie Hart and it definitely will not be my last.  The way she delves deep into the characters make them jump off the page and into your life.  I did have a few issues with the concept of time in the book, but it is easy to look past that and enjoy the book.