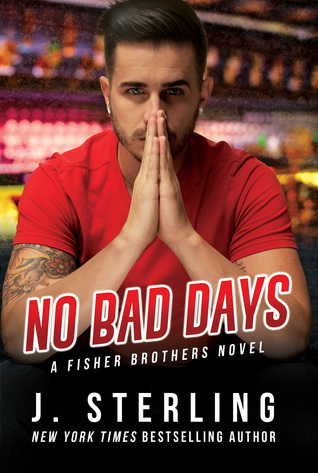 Nick Fisher is State's most eligible bachelor—confident, creative, and driven—and is completely aware that every girl he knows is trying to land him. But Nick is more than the marketing genius everyone sees on the outside. In fact, his life is far more complicated than anyone suspects . . . even his own brothers.
Jess Michaelson knows she shouldn't want Nick like all the other girls do, but she's crazy about him anyway. How could anyone resist those charms? When he focuses his attention on her, she has no idea what she's truly in for.
Sometimes love is hard.
But it's worth the fight.
4.5 STARS
If you loved The Perfect Game, you are going to adore No Bad Days.  Jenn writes books that have the perfect blend of love, angst and humor – I just don't know how she does it. No Bad Days pulled my heart in so many different directions. I honestly could not put the book down once I started.
Jess and Nick's story pulled at my heartstrings. The ladies man meets the nice girl and proceeds to have a relationship that crushed me but also made me fall in desperately in love with both characters. I had forgotten how amazing Jenn's college romances could be; a ride of up and down emotions that keeps you hanging on and gasping for your next breath.
On a side note, I think Rachel needs her own book. 😉
I can not say enough good things about No Bad Days. I believe there will be more books in the series but this is definitely a stand alone book with no cliffhanger. The characters were realistic which made me be able to become fully invested in their story. Get writing, Jenn…I am so ready for more from you!!! ❤ ❤ ❤