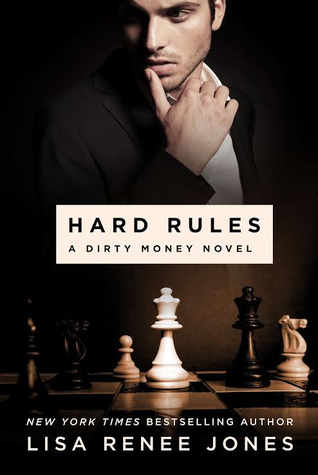 Wall Street meets the Sons of Anarchy in the smoldering, scorching first novel in the explosively sexy new Dirty Money series from New York Times bestselling author Lisa Renee Jones.
How bad do you want it?
The only man within the Brandon empire with a moral compass, Shane Brandon is ready to take his family's business dealings legitimate. His reckless and ruthless brother, Derek wants to keep Brandon Enterprises cemented in lies, deceit, and corruption. But the harder Shane fights to pull the company back into the light, the darker he has to become. Then he meets Emily Stevens, a woman who not only stirs a voracious sexual need in him, but becomes the only thing anchoring him between good and evil.
Emily is consumed by Shane, pushed sexually in ways she never dreamed of, falling deeper into the all-encompassing passion that is this man. She trusts him. He trusts her, but therein lies the danger. Emily has a secret, the very thing that brought her to him in the first place, and that secret that could that destroy them both.
5 STARS
So…..Hard Rules.  I don't even know where to start.  This book was AH-MAZ-ING!!!  I have to admit that I am kind of biased, I have loved everything that Lisa Renee Jones has written, but this is shaping up to be my favorite.  Shane and Emily are so wrapped up in their own lives, fighting their own battles that they are both taken back by each other when they meet.  Then, as fate would have it, Emily starts a new job at Shane's family firm, that's when all heck breaks loose.  Shane is trying to get his corrupt family go straight and Emily, unbeknownst to Shane and the rest of the Brandon family, is involved somehow, someway.  I suspect we will learn more in the second book – LOL.
The book is written perfectly, as usual!  With just enough information to keep you on the edge of your seat and wanting more but not confused.  I cannot wait to dive head first into the balance of the series and see how the rest of the story plays out and learn more about Derek and dear old mom and dad.  The story is told in multiple POV (which I love) to give you the complete picture. With all the hidden agendas and side deals, everything is building and building – HOLY CLIFFHANGER!!!