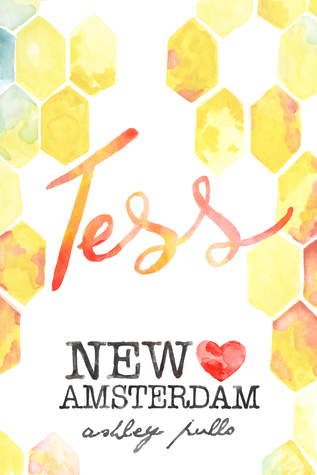 Inspired by the captivating stories from Humans of New York, and the narrative structure of a television mini-series, Ashley Pullo lends her unique voice to a new series of petite novels releasing this fall.
Tess – Thessaly Sinclair is an artisanal shop owner in the historic Seaport district of Lower Manhattan. She's savvy and charming, and appears to have it all, but a romantic hang-up is holding her back from experiencing true love.
AMAZON PRE-ORDER – http://amzn.to/1YuVfge
GOODREADS – https://www.goodreads.com/book/show/21951817-new-amsterdam?ac=1
4 STARS
What a breath of fresh air this book is.  After being teased all summer with post about her new series, New Amsterdam and being a big fan of Ashley's work, I was looking forward to getting my copy of Tess.
The story of Tess is refreshing because Tess could be any of us. I just love how she has traditional values, but still has that spunk in her that makes her a wildflower in New York City.  Tess is not the only character that I enjoyed in the story, Seth and Meg are the friends everyone wish to have in their lives. Mason and Levi… well if I tell you about them, you won't get to experience the great love triangle, now will you?
What I also loved about this story is that it's to the point. Ashley doesn't drag on with the storyline, she actually leaves you wanting for more…  And more I want!!!!  Looking forward to the other 2 books and who knows maybe even more?