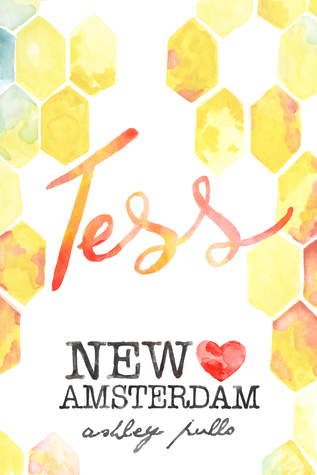 Inspired by the captivating stories from Humans of New York, and the narrative structure of a television mini-series, Ashley Pullo lends her unique voice to a new series of petite novels releasing this fall.
Tess – Thessaly Sinclair is an artisanal shop owner in the historic Seaport district of Lower Manhattan. She's savvy and charming, and appears to have it all, but a romantic hang-up is holding her back from experiencing true love.
AMAZON PRE-ORDER – http://amzn.to/1YuVfge
GOODREADS – https://www.goodreads.com/book/show/21951817-new-amsterdam?ac=1
4.5 STARS
        I fell in love with Ashley's writing while reading The Album. Not only is she witty but she has an amazing, unique style of prose. Her characters become your friends and they are hard to let go of once you are done the book. So, of course I jumped at the chance to read an advanced copy of Tess. Like the Discography series, Ashley introduces the reader with surprisingly real characters and situations. For me, her stories also have a magical element to them – magical in the sense that you wish something so wonderful and profound would happen to you in your life.
        Tess could be my friend. Single, independent, looking backwards at love instead of facing forward; she is the person I was once upon a time. I think we all have had a little of Tess inside of us at one time or another. I loved her loyalty to her friends and her fierce determination to stand on her own two feet. Her evolving relationships with her friends, love ones and amorous relationships are also something that every reader can relate to in one way or another.
        Tess and Levi = my favorite kind of magic – romance where you least expect it.
       If I had to pick one word to describe Ashley's writing in Tess it would be elegant. The story flows like a beautiful dance between the characters. I am so looking forward to getting to know more of the characters in the rest of the New Amsterdam series!